Campus Text Giving Numbers
Follow the steps below for help with text-giving
Adelaide City
0437 083 056
Clare Valley
0437 492 950
STEP ONE
Text any amount you'd like to give to your campus. The text-giving number for each campus shown above and on screen at every campus during the service.
STEP TWO
Once you've sent the amount you'd like to give to the number, you will receive back a text with a weblink in the message.Click on this link and fill out the form to save your card details (this is 100% safe and secure and you will only have to save this card once)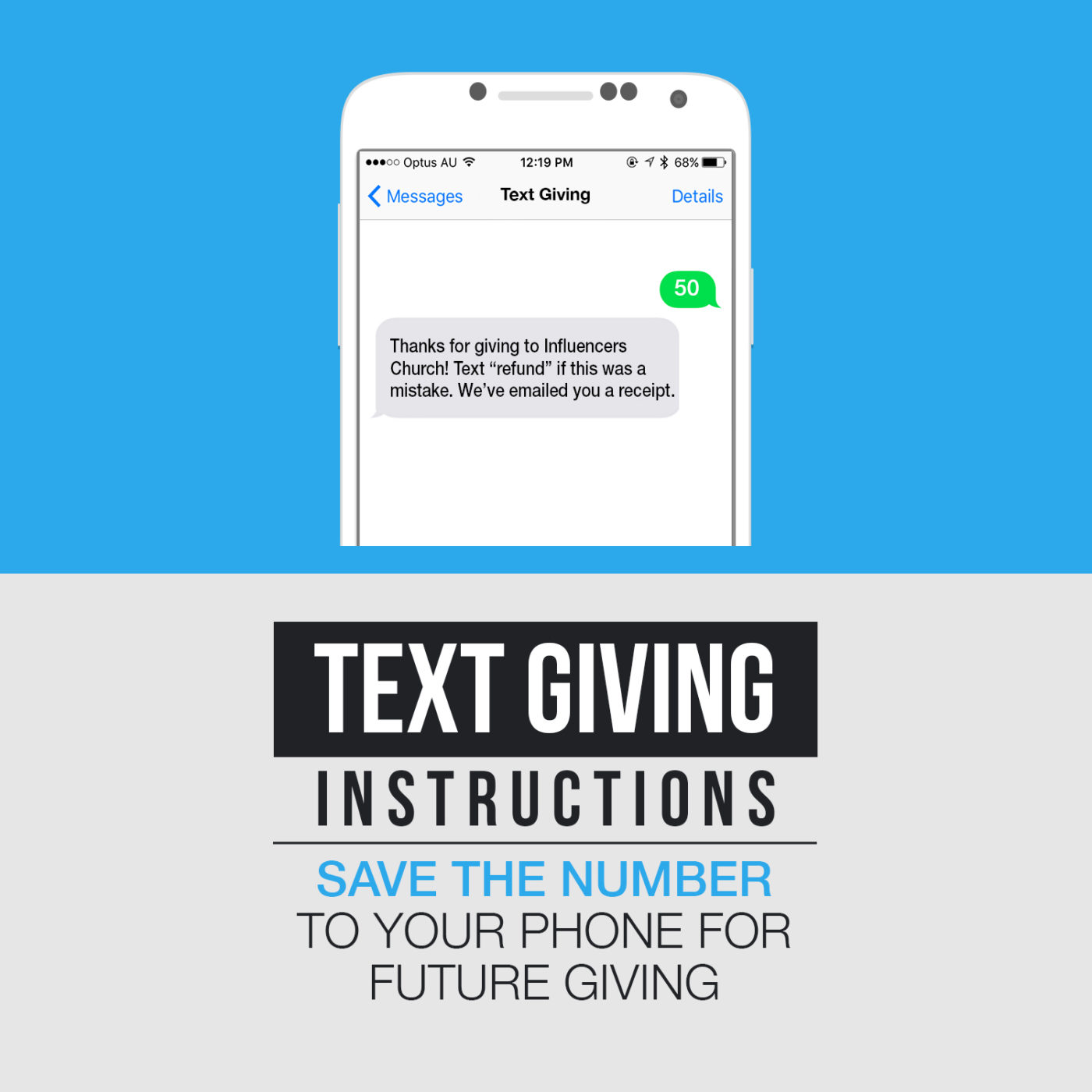 STEP THREE
Now that you have successfully given, save the number to your phone.In future you can now text any amount to the number to give instantly - easy and hassle free.